By Nathan Tran
Here is part 2 of
The Truly Affordable Essentials: Grooming Edition.
If you missed part 1, find it here.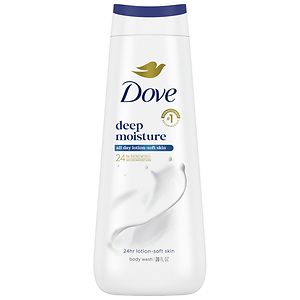 2. Body Benefits Body Sponge (drugstore, $3.99): You still use a bar of soap and your hands?! Time to get with the times! Your body sheds every 28 to 45 days, which leaves a lot of gross dead skin that needs to be sloughed off. Use a sponge to gently exfoliate your epidermis, and please replace that sponge every two or three months. Despite Joey Tribbiani's claim that soap is "self-cleaning," sponges definitely are not.
3. Arm and Hammer's Essentials Natural Deodorant (drugstore, $2.99): I suggest this specific brand because it's free of aluminum zirconium tetrachlorohydrex, the ingredient that, when mixed with sweat, stains your white undershirts. Instead, it uses good ol' baking soda to absorb and fight odor.
4. Banana Republic Classic (Banana Republic, $30): Cologne likely will be one of your pricier items in your medicine cabinet, but if you're looking to introduce a more cost-efficient scent, you'll have to look outside designer-branded bottles. Classic is a versatile scent described as "a fresh, clean aroma of citrus, honeysuckle and bergamot." A man's cologne is very personal, so I recommend sampling three or four4 at Sephora or Bloomingdale's for a day (the oils and essences react to your body chemistry, so experience how the scent develops through its top, middle, and bottom notes before purchasing).
1. OSiS Mess Up Matte Gum (
sleekhair.com
, $15): Different hair types require equally different products. If you have thick, straight hair, keep reading. If not, I refer you to Valet Mag's comprehensive hair product guide (
http://www.valetmag.com/grooming/profiles-features/2011/guide-to-hair-care-products.php
). OSiS' product is amazing for what it does at its price. It's a lightweight, medium-hold clay-like wax that works best after a quick blowdry to damp hair. I've used it for a few years, and it consistently molds my stick-straight hair into something reminiscent of Zac Efron's locks circa 2010. Unlike gel, which freezes your follicles, it's flexible and can be restyled throughout the day. The one downside is that it's difficult to wash out of your hair, so expect to shampoo almost daily.
Are there other affordable grooming essentials we left out? Let us know so we can include it on the next installment.